Leda and the Swan, 2019

In collaboration with Marthe Ramm Fortun for Tegnetriennalen 2019, Tegneforbundet, Oslo. Two wall texts, roadblock, drawings on paper mounted in an enclosed room, 18 hand painted and silkscreen printed silk banners, 16 of which stitched together, video and public programming. Various dimensions and durations.


During a residency in Paris, I shared a studio as living and working space with my partner and our daughter. We covered the studio's walls with large sheets of paper and used it as a collaborative drawing environment. This experience has started a series of reflection on received narratives of artistic freedom, and the boundaries between private and public. Introduced by two wall texts, written while ignoring the content of each other's texts, the exhibition includes the drawings made in Paris, reinstalled here in an enclosed room especially built inside the venue, a negative space accessible only through a tiny door or partially visible through a hole in the wall. The exhibition includes a series of 18 silk banners, inspired by our daughter's drawings and the crying figures she requested us to draw. These banners have been installed for the duration of one week in Karl Johan's gate, Oslo's main street connecting the Royal Palace to the parliament building, after which they have been stitched together and moved into the gallery.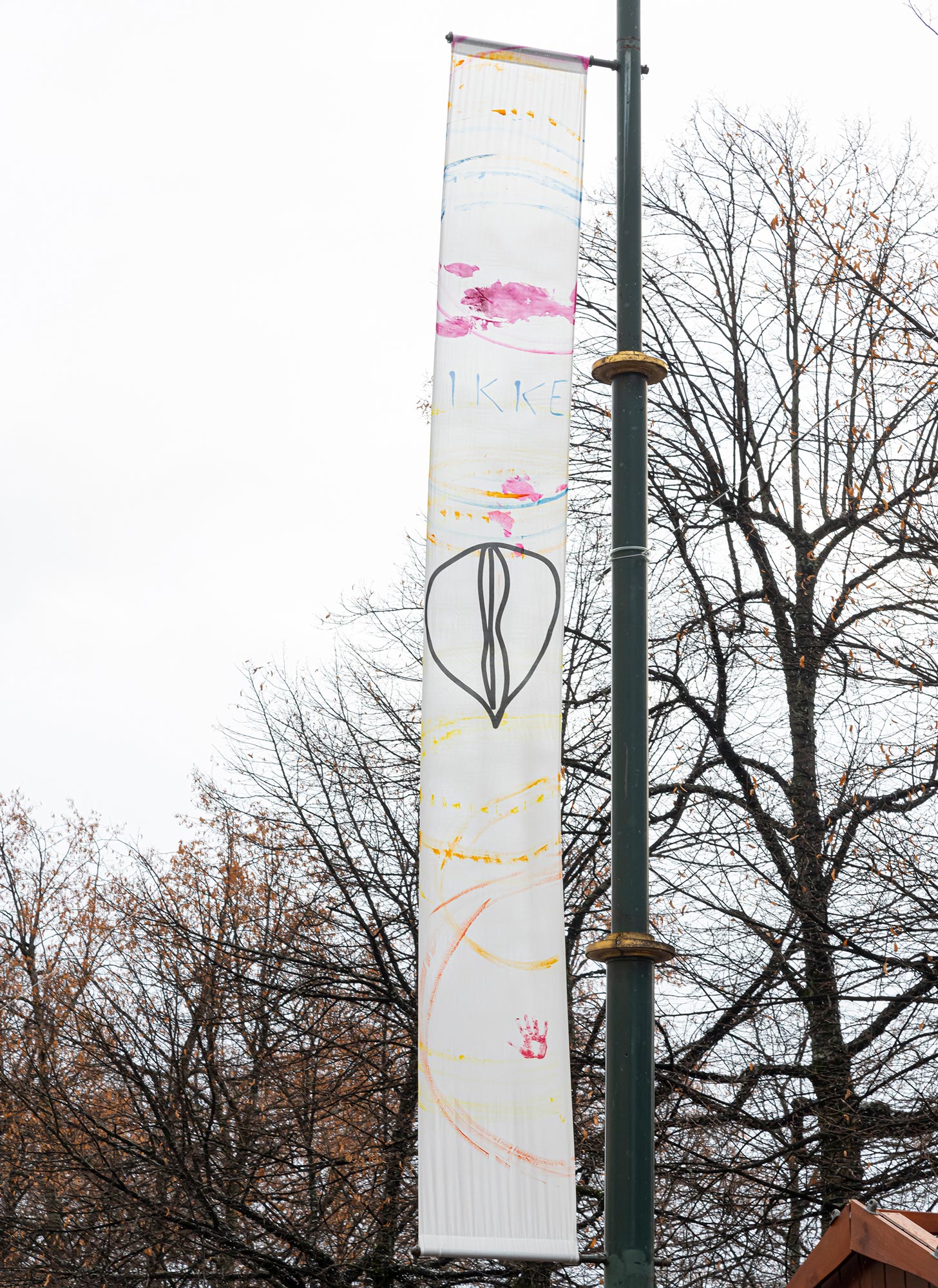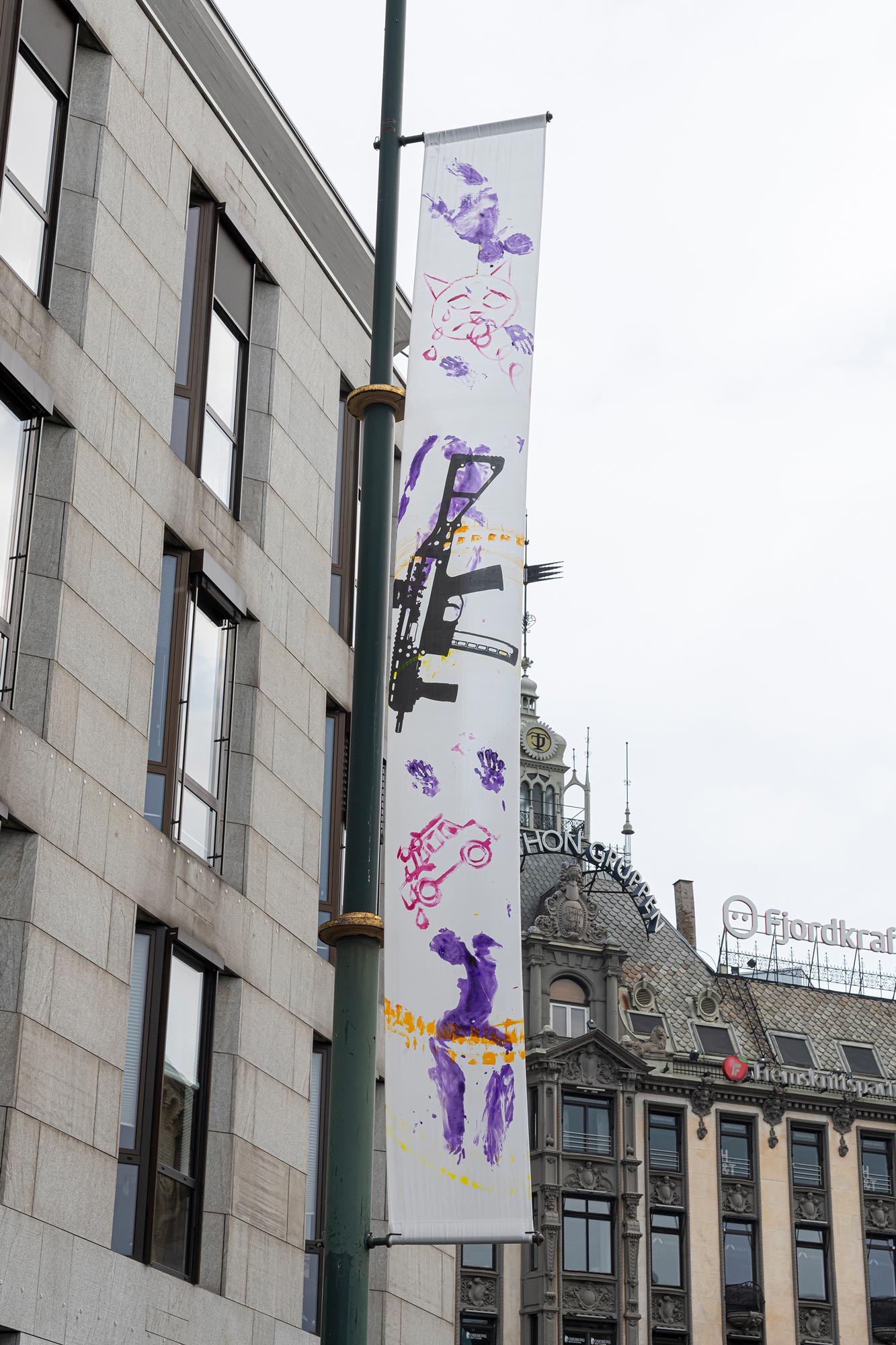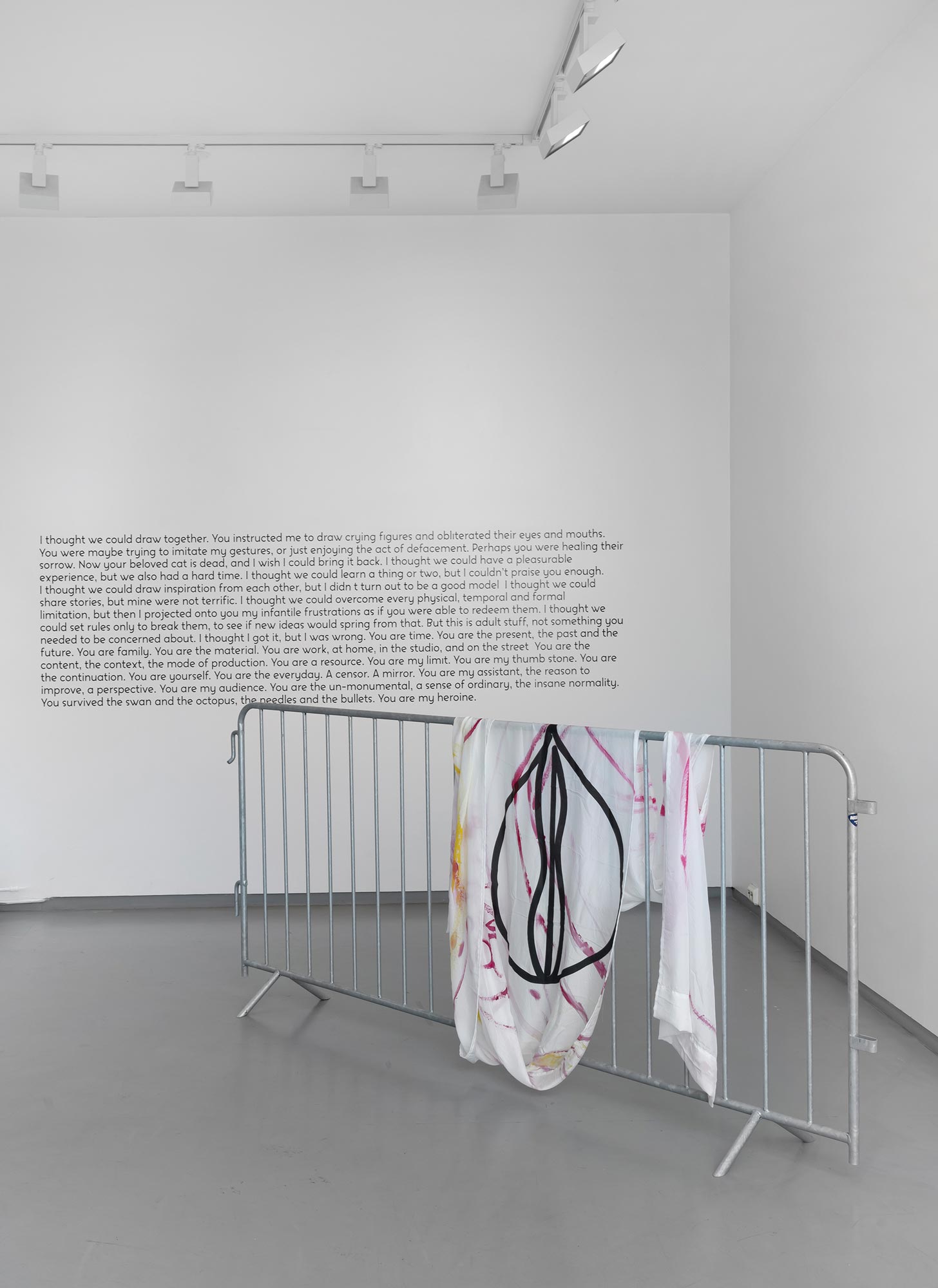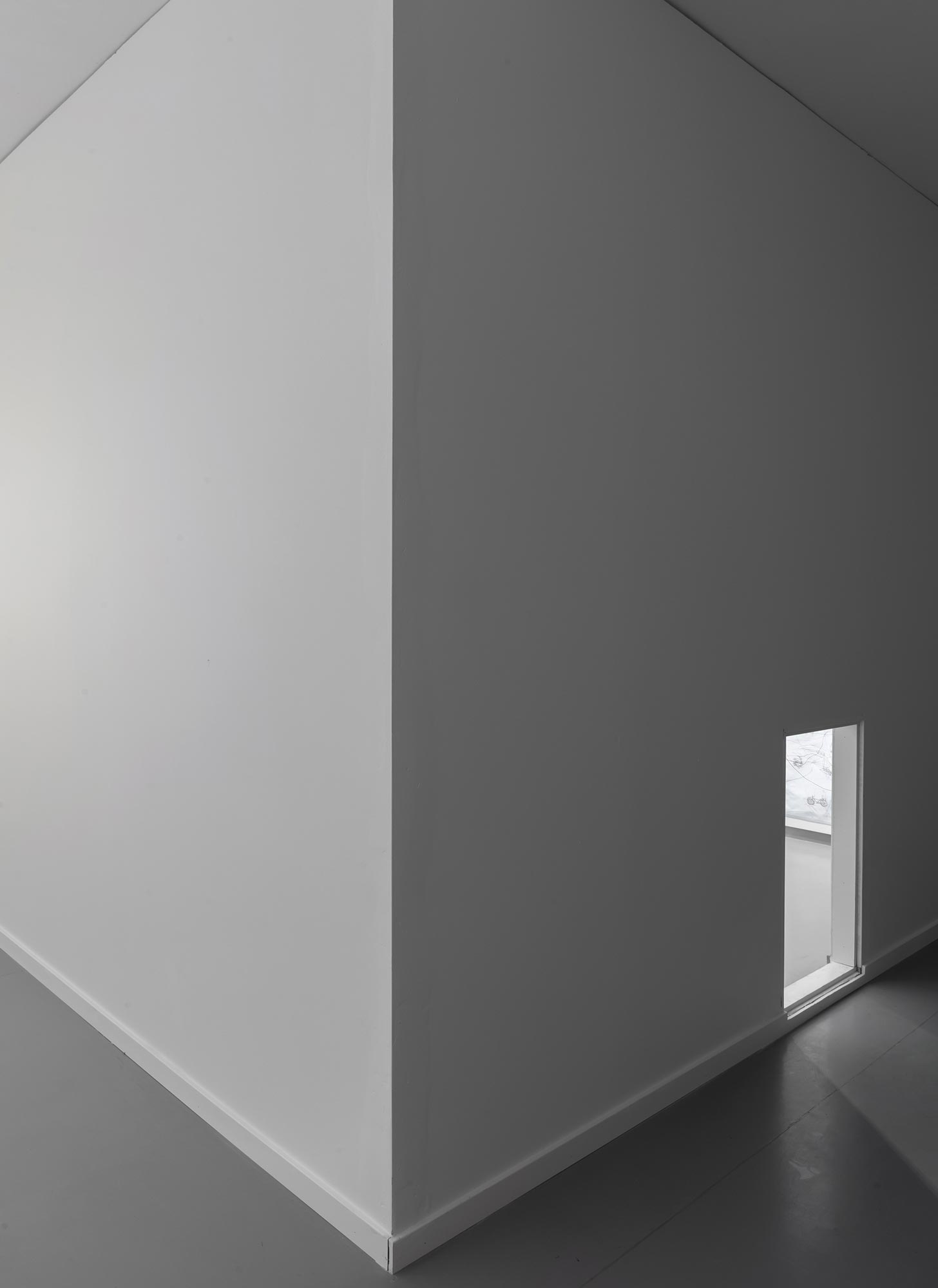 Read also:
- Leda and the Swan, 2019