Adjustments, Infiltrations and Other Matters I Shouldn't Be Concerned About, 2019

Performance at Galleri ROM for kunst og arkitektur, Oslo. Silkscreen printed and hand-written care labels sewn to various object. Variable dimensions. Performance: variable duration.


For this reading/performance, care labels were stitched onto ordinary objects such as my daughter's pushkart, my shoes, and my jacket. The chosen texts, all of which were recently written, addressed the use of autobiographical elements and everyday chores into the context of a public presentation, seeking fruitful contaminations between private and public sphere.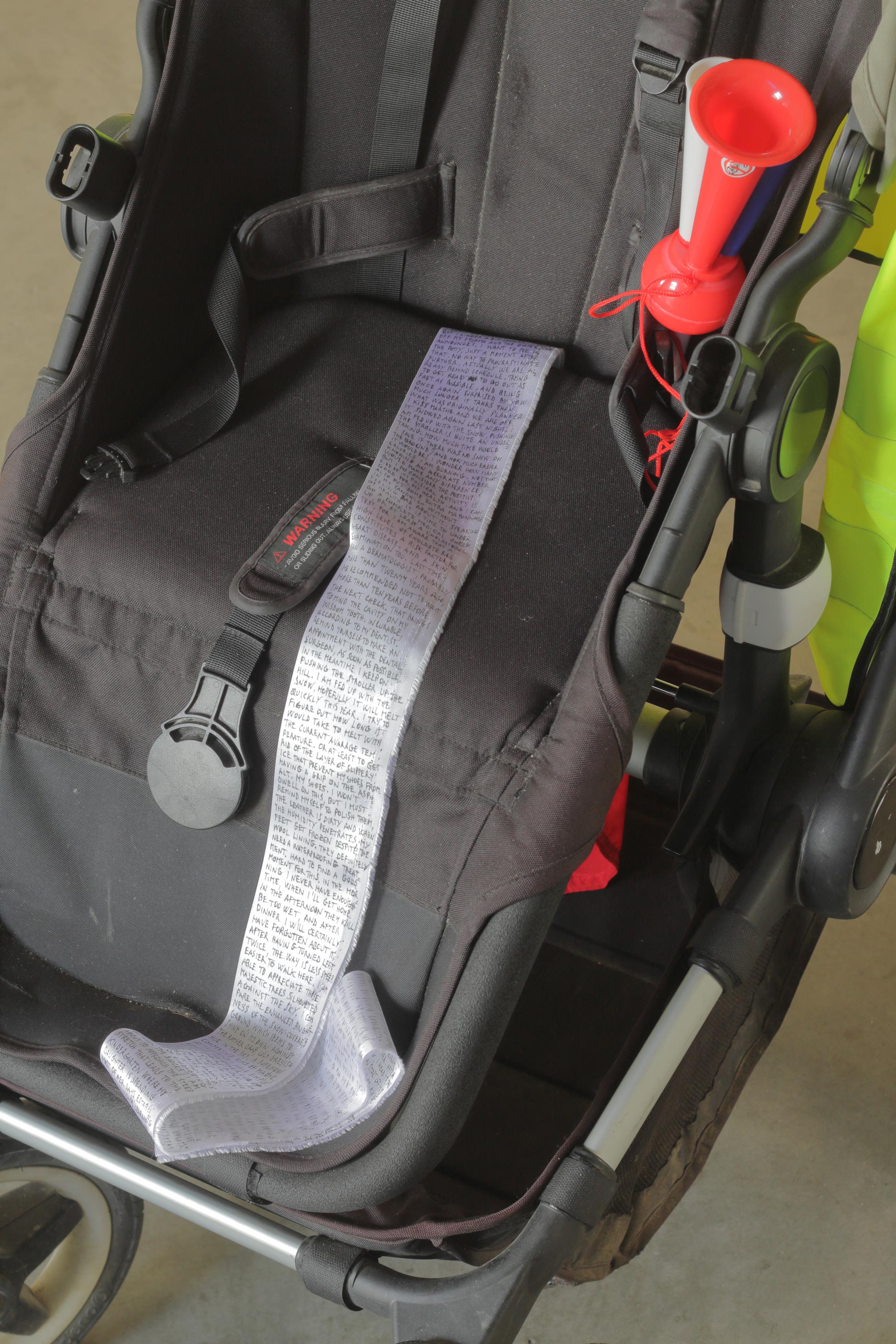 Read also:
- These Days Before Starting the Day, 2019
- Vocational Disobedience, 2018
- Apology Note, 2018